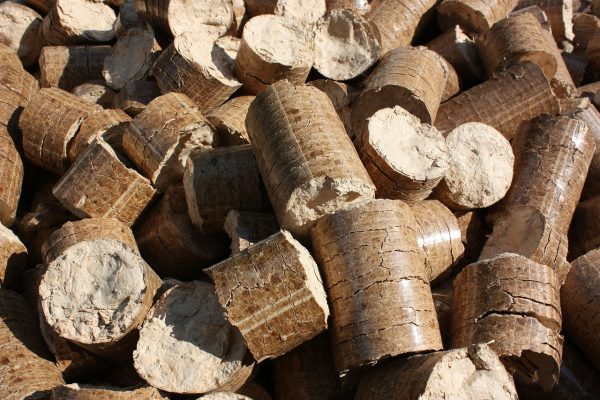 Grilling in the backyard has always been a popular American pastime. Particularly in the summer months, people often cook their dinners outside and have cookouts where they invite several people to share in this pastime. While many people view grilling as a simple activity, others have turned it into an art. Recently, there are has been a booming interest in different types of barbecue, such as Southern and Texan styles of cooking and slow smoked barbecue.
Wood Pellet Grills vs Gas Grills vs Charcoal Grills
Learn about the pros and cons of using gas grills, charcoal grill, and pellet grills. Learn more about pellet grills here: ...
Wood pellet grill vs smoker?
One option for those who want to explore low-and-slow barbecue is to purchase a smoker, smokers require a great deal of space, and most people do not want to get another device that takes up more space in their backyards.
What many people see as the best possible solution is to get a wood pellet grill. These have the capabilities of grilling and slow smoking and are able to do both very well. There is very little mess involved, and wood pellet grills use real wood and real fire without requiring a great deal of supervision.
How does a wood pellet grill work?
Wood pellet grills operate by burning small hardwood pellets that are each about the size of two pencil erasers put together. You buy these pellets in bags, and they actually come in different flavors, just as do wood chunks that are used for grilling. Some of these flavors include mesquite, oak, and hickory. High quality wood pellet grills generally include a storage hopper for the pellets, as well as an electronic auger that feeds these pellets into a firebox. The firebox is equipped with an electronic igniter, which heats up when you turn the grill on. When pellets are dropped into the igniter, they will light on fire. Once the fire starts, the new pellets that fall in will be ignited by the ones that are already in there. The grills are computer-controlled, and you can set the temperature using a digital thermostat. After that, all that is needed is the computer that is a part of the grill and the pellets that have been put in in order to maintain the temperature. The whole process is very simple; you turn it on and put in the pellets, set the temperature, and wait for the grill to heat up.


Why use a wood pellet grill?
A major advantage of a wood pellet grill is that it is so easy to operate and takes so little time. Because it is designed to work on its own and produce great barbecue, many of the common mishaps of outdoor cooking are all but eliminated. People who want a challenge may see this as a less rewarding way to cook, but others who simply want to produce a good meal with as little effort as possible will love wood pellet grills.
The wood pellets themselves are completely natural. There are no fillers, chemicals, binders, or petroleum products in these pellets. They produce very little ash and are a great source of smoke flavor. They combust so completely that it is almost impossible to over-smoke anything. The major difference between wood pellet grills and others is that others are typically operated by propane or larger pieces of wood and charcoal, while these grills are operated by these pellets.
What are the advantages of a wood pellet grill?
Though many people might choose other types of girls, there are many advantages that come with pellet grills. The major advantage is convenience, as you simply need to set the temperature and time and make sure there are enough pellets in the apparatus. It is also very efficient to use a wood pellet grill, as you do not need to unhook a propane tank and take it to the gas station or have hardwood charcoal shipped and stored. Pellets are much cheaper and easier to have shipped and stored. These grills are also very accurate in terms of the actual cooking process, as once it is set, the temperature will fluctuate very little and does not require supervision. Wood pellet grills are also extremely versatile and often offer you options for both smoking and live flame cooking.
As you can see, there are many reasons why you might want to consider purchasing a wood pellet grill for your barbecue projects. If you want the type of grill that can barbecue all sorts of foods and does not require much effort on your part, a wood pellet grill might be a great choice for you.
There are many choices when it come to wood pellet grills. Rec Tec, Green Mountain, and Traeger are a couple of the top names when it comes to wood pellet grills. They offer a range of sizes and prices, and have many highly-rated options.

REC TEC Wood Pellet Grill - Featuring Smart Grill TechnologyTM
out of stock
as of September 21, 2023 1:09 am
Features
·IMPROVED VERSION, don't need to worried about become loose and lose bristles. With scraper strong clean grease and a unique design, the grill scraper can clean stubborn stains deeply and efficiently. The grill brush has 3 brushes in 1, each with its own equivalent stroke, equivalent to 3 traditional brush.
Long grill brush keep your hand safe from the heat generated by the barbecue grill. High-quality and non-slip material ensure that it will not fall or break even under the great pressure. Ergonomic handle design between the handle and grill brush, easy for you to clean by applying less pressure, you will found that your grill cleaning become shining again so easy and quickly
It is a universal grill brush that can be used with multiple gas grill ,Whether you have a gas, charcoal, smoker, porcelain, infrared grill or other types like Weber grill or Foreman grill, your barbecue will easy be cleaned by using our grill brush and scraper.
100% MONEY BACK GUARANTEE - We have a 100% MONEY BACK GUARANTEE policy. If you are unsatisfied with our BBQ Grill Brush Tool and do not love it, Just contact us, we will give you a full refund!
Green Mountain Grills Davy Crockett Pellet Grill - WIFI enabled
5 new from $313.50
Free shipping
as of September 21, 2023 1:09 am
Features
Open Flame Technology
110V or 12V with adaptors for 3 Power Options
Portable, Folded Legs Double as Handles
Ultimate Tailgating Grill
Includes Sense-Mate, a thermal sensor which constantly monitors grill temperature
Traeger Lil Tex Elite 22 Pellet Grill
out of stock
as of September 21, 2023 1:09 am
Features
Never use gas or charcoal again: cooking with wood just tastes better. Traeger created the original wood-pellet grill as the ultimate way to achieve wood-fired taste
Versatile barbecue cooking: hot and fast, or low and slow, the Traeger Lil Tex Elite 22 pellet grill offers 6-in-1 versatility to grill, smoke, bake, roast, braise, and BBQ food to juicy perfection
Precision temperature control: The Digital Elite Controller rocks Advanced Grilling Logic, which maintains a +/- 20 degree F temperature control to guarantee precision grilling
Sturdy and Durable: Powerful steel construction and durable powder coat finish, easy to clean porcelain grill grates and all-terrain wheels
Large cooking capacity: 418 sq. in. cooking capacity that can accomodate 4 chickens, 4 racks of ribs or 16 burgers
Rec Tec Grills


Green Mountain Grills


Traeger Grills