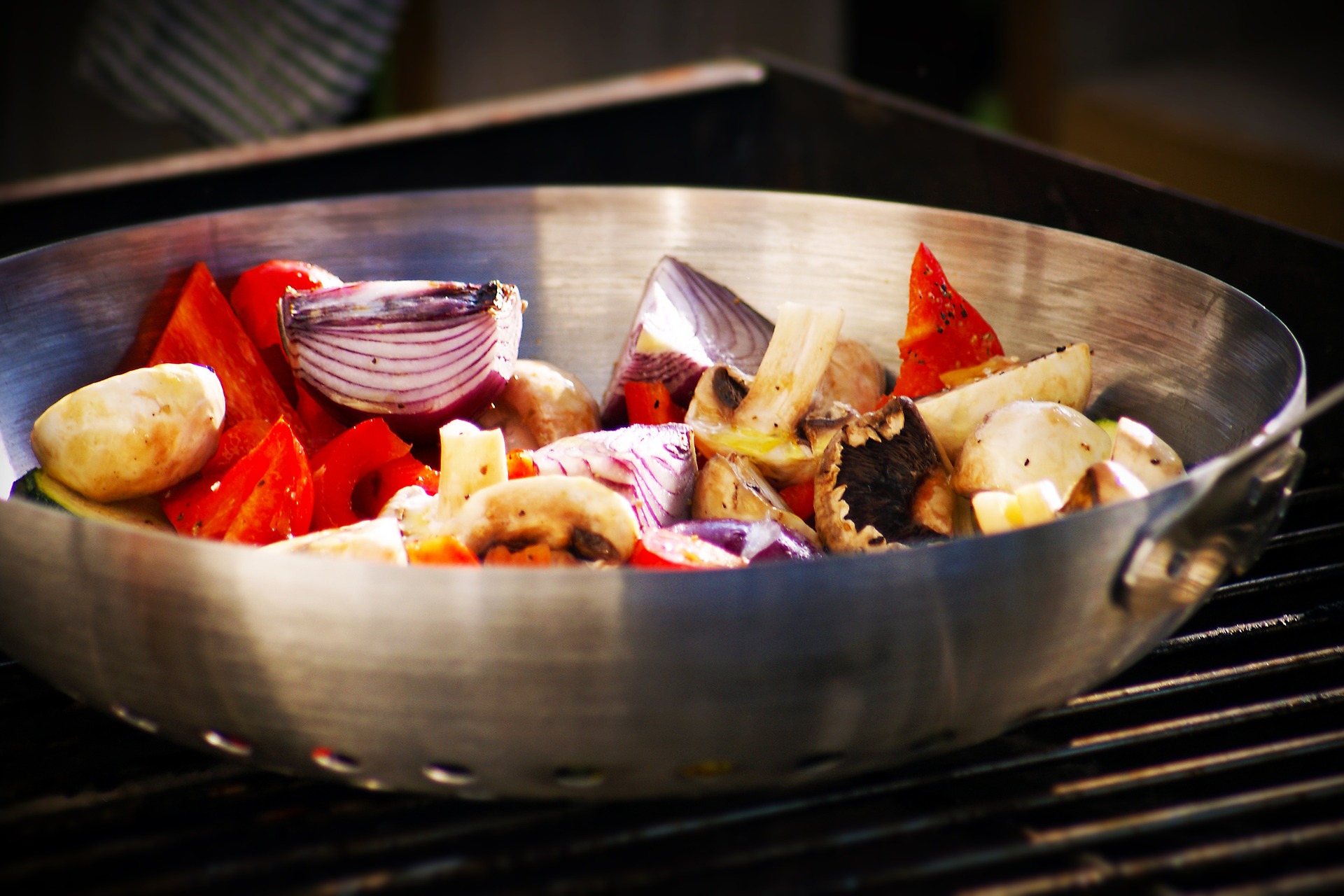 When people think of Thanksgiving, they often think of people sitting down at a table inside a house eating delicious food made on a stove top or range. Why not take the food to the grill? After all, with so many different Thanksgiving dishes being prepared at once, it's easy to run out of space on the stove top and in the oven. Not everyone can coordinate the timing of every dish perfectly so that every dish is done at the right time. Having extra cooking space means that you can do more meals at once, so that you don't have to coordinate the meal preparation as much. Also, cooking in the kitchen can get really hot with so much cooking going on at once, it's nice to go outside and get some fresh air while still being able to prepare Thanksgiving food at the same time. This can also give other guests a chance to go outside and enjoy the fresh air as well, instead of feeling obliged to stay inside.
Thanksgiving Recipes You Can Grill
Just about any dish can be made on the grill, whether you are talking about the main dish (turkey), any side dish, salad, or dessert. All it takes is a little thought, preparation, creativity, the right equipment and a lot of fun. You can either go for the very traditional Thanksgiving dishes, or use this as a chance to play around and come up with some much more interesting recipes you have thought of yourself or been wanting to try for a while. While you might be drinking some stout at the grill, why not start off with this grilled stout stuffing?
We know everything goes better with bacon, so why not quickly grill some bacon to give it a delicious flavor and then add bacon as a topping to your favorite side dish? Try topping green bean casserole, brussel sprouts, mashed potatoes, and of course stuffing with grilled bacon to ignite your guests' taste buds. Grill up some sweet onions to make a great topping as well. Many vegetables can be grilled, but have you considered grilling salad as well? Grill up some traditional corn and potatoes in memory of the first Thanksgiving, and give thanks to the Native Americans who first introduced the early settlers to these simple delights.
If you want to get a little more fancy with your spuds or corn, try the grilled Hasselback potatoes or whip up some interesting grilled butter combinations to dress up your corn. If you are used to grilling corn with foil, try skipping the foil and grilling the corn cobs in their husks for a wonderful smoky flavor.
Grilling Thanksgiving Desserts
For dessert, you have to have some version of grilled pumpkin pie. Beyond that required dessert, you can get really creative with your grilled desserts. You can grill just about any pie. Grilled Peach pie makes an especially great dessert when accompanied by vanilla ice cream topping.
Grilling adds a wonderful way to enjoy Thanksgiving outside, free up space in the kitchen, and try some new recipes or give a new twist to traditional Thanksgiving dishes. Once you try grilling some of your Thanksgiving dishes, grilling might become your newest Thanksgiving tradition. Enjoy and bon appetit!
Amazing Thanksgiving Grilled Veggies
3 new from $14.99
Free shipping
as of September 20, 2023 12:24 pm
Char-Broil Cooking with The Big Easy Cookbook
out of stock
as of September 20, 2023 12:24 pm
Features
Includes 47 tasty recipes for use with the Char-Broil Big Easy Infrared Fryer
Learn to prepare classic turkey recipes such as Southern Thanksgiving Turkey, Louisiana-Style Turkey, Maple Pecan Glazed Turkey, Cider-Brined Turkey, and Spicy Italian Turkey
Includes recipes for delicious sides, marinades, brines, sauces, rubs, and more