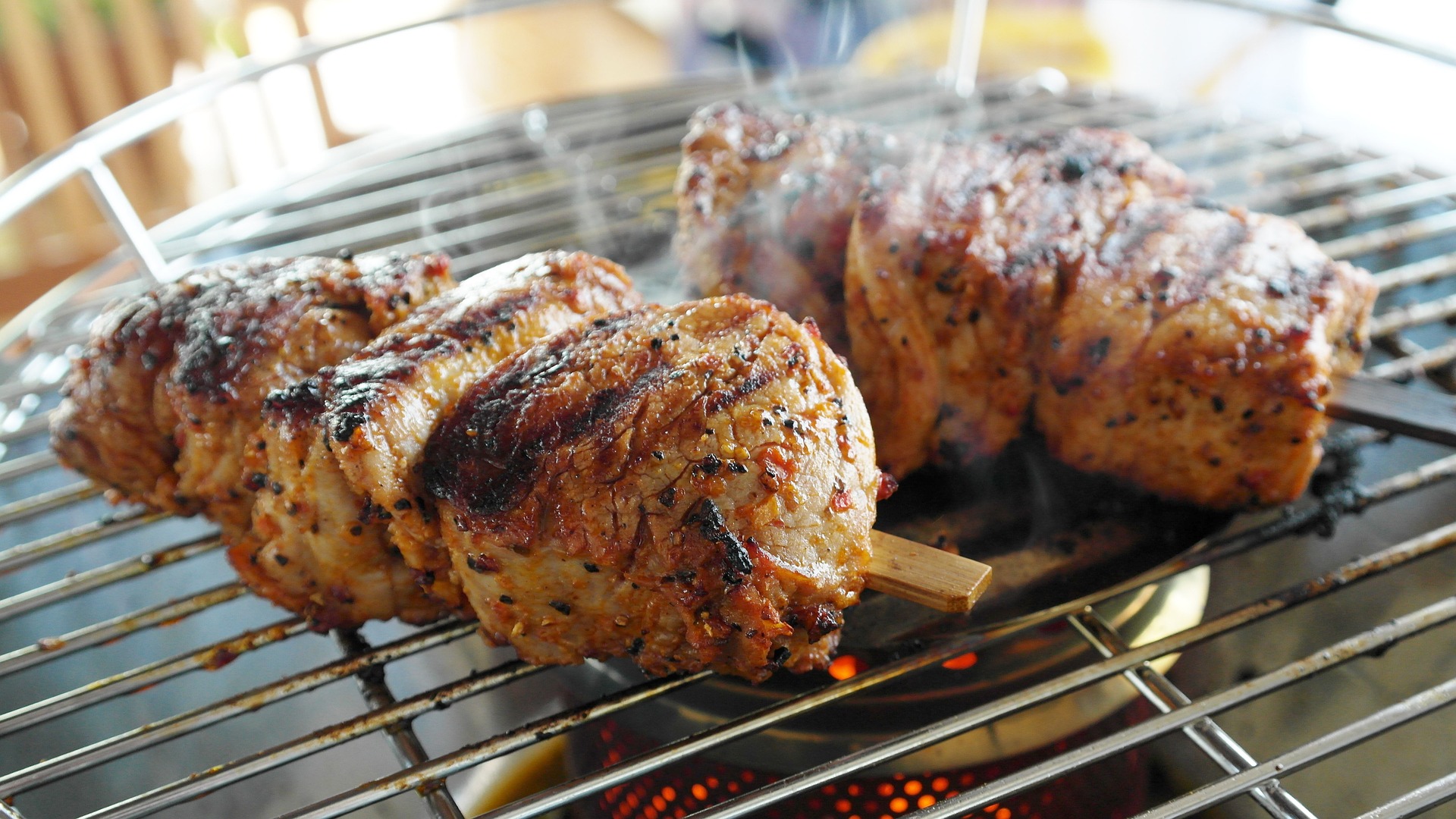 Ah, the age old question among grill masters: gas or to charcoal? There are plenty of arguments for both. For instance, proponents of gas grills say that you can't get cooking quicker than you can with a gas grill, and they also insist that cleanup is way simpler when you go with gas.Proponents of Charcoal grills will point to that deliciously smoky flavor that only a charcoal grill can impart to your food. When you add to that the fact that charcoal grills get hot enough to char and sear that meat properly, it's easy to see why grillers stick with charcoal. In this post, we're going to look at some of the pros and cons of each so you can decide once and for all which team you're on.
Price difference
Most gas grills are going to set you back somewhere between $130 and $300, but there are some seriously high-end models out there that will cost you a couple thousand bucks. With charcoal grills, you can go as low as $25 for a simple option, and they tend to only go up to the $600 range. Charcoal definitely wins when it comes to the question of price.
Temperature range
With gas, it can be hard to get above the 600 degrees mark, which is where you start to get into some serious searing action. Charcoal grills on the other end can get as hot as 700 degrees Fahrenheit. While you won't normally be cooking that hot, you can definitely do so and see some pretty great results.
Grill assembly
This one's pretty simple. Gas grills tend to take around two hours or so to put together since they're more complicated than gas grills. When you choose charcoal, you're choosing a minimal setup of a half hour. Charcoal definitely takes the cake here.
Preheat time
Gas wins out in this one, as they light up instantly and will only take about 10 minutes to get to the proper temperature. Charcoal, on the other hand, takes some time to light up and will take between 15 and 20 minutes to fully light up.
Grill fuel costs
With gas, it'll set you back about $30 to fill that propane tank that you'll be using for fuel. This will give you about 20 hours to cook, which means it costs you a buck fifty an hour to cook with gas. With charcoal, you could use a chimney starter that has six quarts worth of charcoal in it. That'll cost you $5.50 in total, and the equivalent in the regular briquettes would be somewhere around $4.30.
Grill maintenance
When it comes to gas, you'll have to check your gas lines, replace those flavored briquettes, and make sure all your propane tanks are filled. You might also have to get your grates or ignition serviced as well as make sure all of the components that are touching food are clean. Of course, the best way to minimize the amount of upkeep you'll need to do is to cover the grill when you're not using it.
With charcoal, you'll need to make sure that the grill grates are replaced either every year or every other year. It will all depend on the individual level of wear and tear that you have on your charcoal grill. Other than that, there really aren't that many parts to service unless you go ahead and get a gas ignition.
Which grill is right for me – gas grill or charcoal grill?
Unfortunately, there is no blanket answer as to whether you should go for a gas grill or charcoal grill. There are just too many factors that go into the decision for us to recommend one or the other. At the end of the day, it's almost like an apples to oranges situation. But whatever you so choose, you're going to have an excellent grilling experience. We call it an experience, because that's what it really is. It's a great opportunity to get the kids out and get them engaged in cooking so that they can make you excellent meals once it's their time to enter the world of culinary delights.
This short video explains some of the differences between charcoal vs gas grills:

Shop some of our favorite Great Gas Grills and Great Charcoal Grills plus Grill Accessories
Compare Weber Genesis gas grill  vs  Kamado Pit Boss Green Egg style charcoal grill smoker


Weber Genesis 6570001 S-330 Stainless-Steel 637-Square-Inch 38,000-BTU Liquid-Propane Gas Grill

out of stock

as of September 20, 2023 1:57 pm

Features

3 stainless-steel burners with individual electronic ignition system; porcelain-enameled heat deflectors
7 mm diameter stainless steel rod cooking grates; stainless steel Flavorizer bars
6 tool hooks; 2 heavy-duty front locking and back swivel casters
Stainless steel enameled shroud with center-mounted thermometer; enclosed cart with stainless steel doors and handles
507-square-inches primary cooking area and 130-square-inches warming rack

Pit Boss 71220 Kamado BBQ Ceramic Grill Cooker, 22"

4 new from $899.00

Free shipping

as of September 20, 2023 1:57 pm

Features

Featuring a heavy ceramic body the kamado is the ideal environment for efficiently burning charcoal
The cast iron top tamper gives you full control over air flow allowing you to set the perfect cooking temperature
The solid bamboo side shelves are sturdy and fold down for easy storage
Dual tier cooking grates provide even more space to make the most of the encapsulated heat